Regular price
Sale price
$8.00 USD
Unit price
per
Sale
Sold out
Share
This is a DIGITAL sewing pattern for a Georgian dress worn from 1770-90.
Two different sleeves are included: 1. a one-piece elbow-length sleeve, 2. a long two-piece and narrow sleeve, reaching the wrist and buttoned there. Optionally you can add a "wing" on top of sleeve two.

Please scroll down for yardage and pattern information

The dress is closed at the center front with hooks and eyes, the front can be sewn classically plain or as a cutaway front. The back is pleated with a cut-on skirt, alternatively back and skirt can be sewn as separated pieces (with little alterations of the sewing pattern). All pieces from fashion fabric are attached to a base from lining as usual at that time.

Underneath the petticoat different types of bum rolls and hip pads are worn to reach the desired silhouette. For the Robe a l´Anglaise best serves a crescent-shaped bum roll (included in the pattern).

The overskirt is pleated into small folds and attached to the bodice. Up to size US 18 (EU 44) two panels with a width of 55" (140cm) are needed, from size US 20 (EU 46) you´ll need three panels.

Fitted to be worn over stays or a corset. Also suitable for cosplay costumes.

→→WHAT YOU RECEIVE←←

This is a PDF-Download pattern, immediately after payment you can download both sizes of the pattern. The pattern comes with detailed and illustrated sewing instructions in English and German. It is a multi size pattern, you can choose between US 8-18 (EU 34-44) and US 20-30 (EU 46-56). A seam allowance of 5/8" (1,5cm) is inculded in my patterns.Printable on paper size DIN A4 or US Letter. Format DIN A0 to be printed on a plotter / copyshop comes with a second email at no additional costs.

→→HOW MANY PATTERN PAGES TO PRINT←←
The sewing pattern itself consists of:
Size US 8-18 (EU 34-44): 36 pages A4/US letter or 2 A0
Size US 20-30 (EU 46-56): 54 pages A4/US letter or 3 A0

→→PATTERN INFORMATION←←

Recommended fabrics:
Fashion fabric: (silk) taffeta or printed light to middleweight cotton fabrics
Petticoat: (silk) taffeta or light to middleweight cotton fabrics
Lining, bum roll: (glazed) cotton or linen fabric
Aprong: cotton lawn or voile
Sash: (silk) taffeta

Fabric required:

US 8-18 (EU 34-44):
Dress with short sleeves: 4 yds. (3.5m) with a width of 55" (140cm)
Dress with long sleeves and cutaway front: 4.5 yds. (4m) with a width of 55" (140cm)
Petticoat: 3 yds. (2,5m) with a width of 55" (140cm)
Lining: 1.7 yds. (1,5m) with a width of 55" (140cm)
Apron: 2 yds. (1.7m) with a width of 55" (140cm)
Sash: 1.1yds. (1m) with a width of 55" (140cm)
buttons or wooden disks: Ø 3/8" - 1/2" (1-1,5cm): 10 pcs.
Hooks and eyes, cotton tape 3/8" and 5(/8" (1cm and 1,5cm) wide
plastic boning about 1/4" wide, stuffing

US 20-30 (EU 46-56):
Dress with short sleeves: 5.5yds. (5m) with a width of 55" (140cm)
Dress with long sleeves and cutaway front: 6 yds. (5.5m) with a width of 55" (140cm)
Petticoat: 4 yds. (3.5m) with a width of 55" (140cm)
Lining: 2.2 yds. (2m) with a width of 55" (140cm)
Apron: 2 yds. (1.7m) with a width of 55" (140cm)
Sash: 1.1yds. (1m) with a width of 55" (140cm)
buttons or wooden disks: Ø 3/8" - 1/2" (1-1,5cm): 10 pcs.
Hooks and eyes, cotton tape 3/8" and 5(/8" (1cm and 1,5cm) wide
plastic boning about 1/4" wide, stuffing
View full details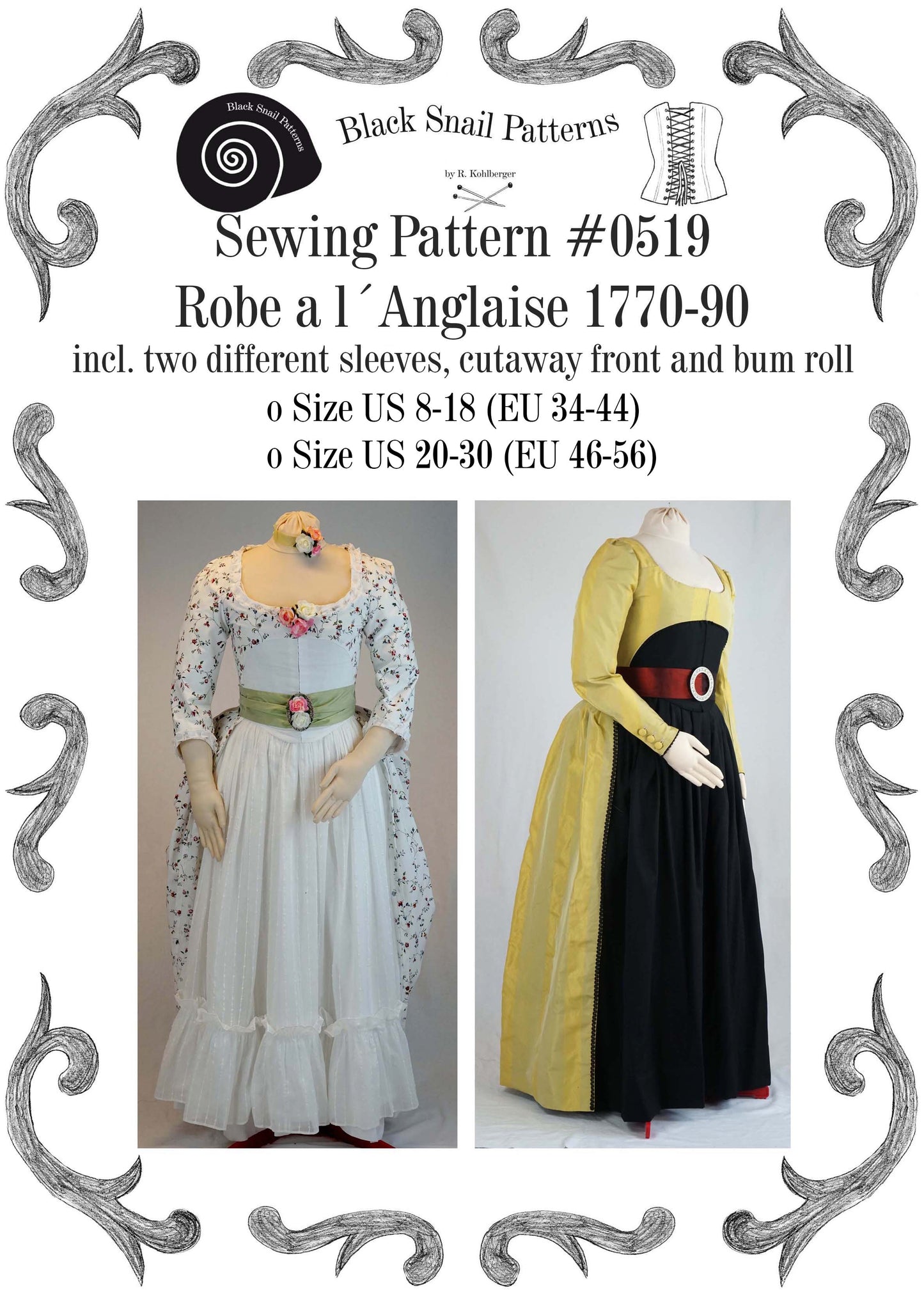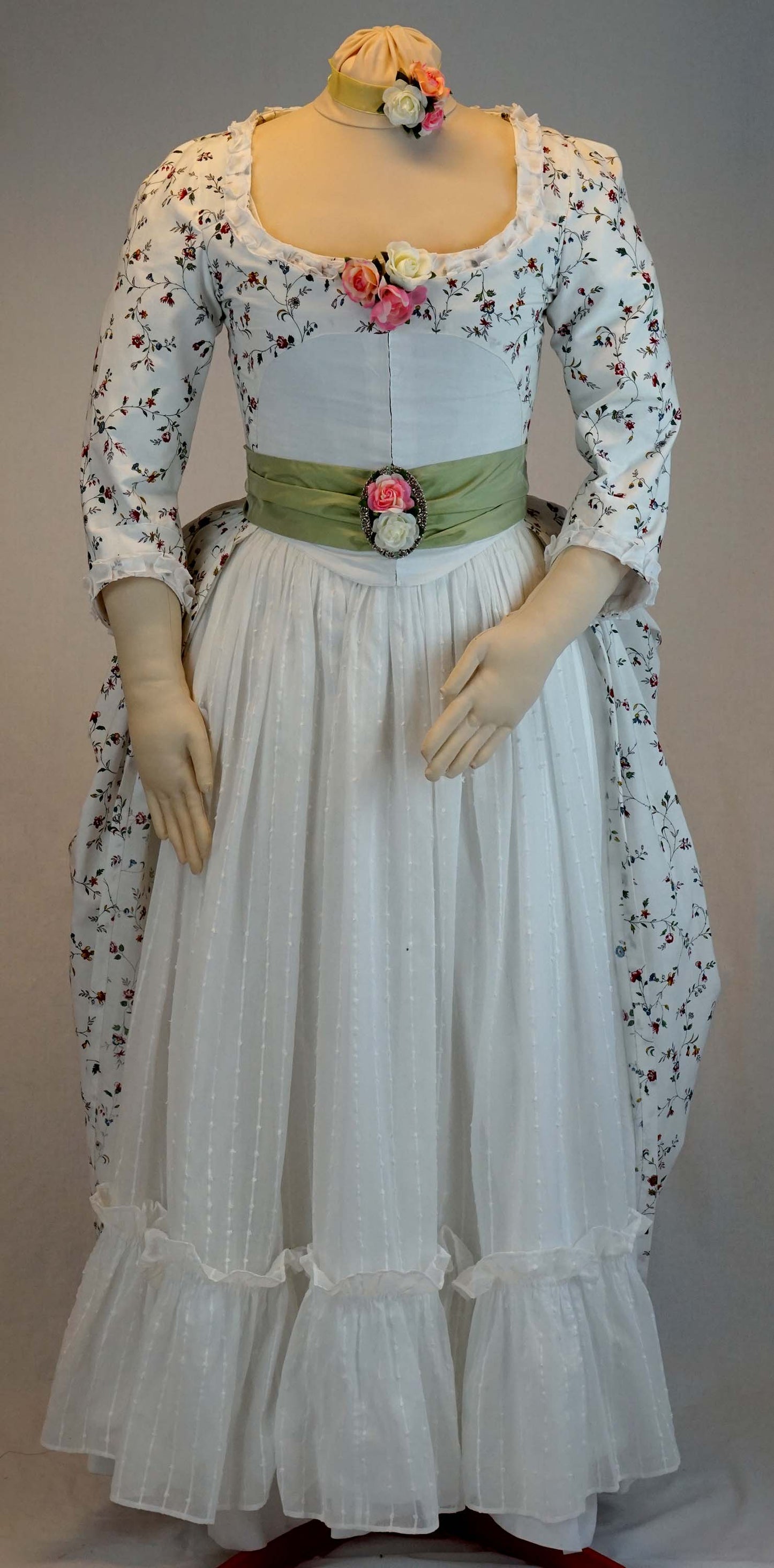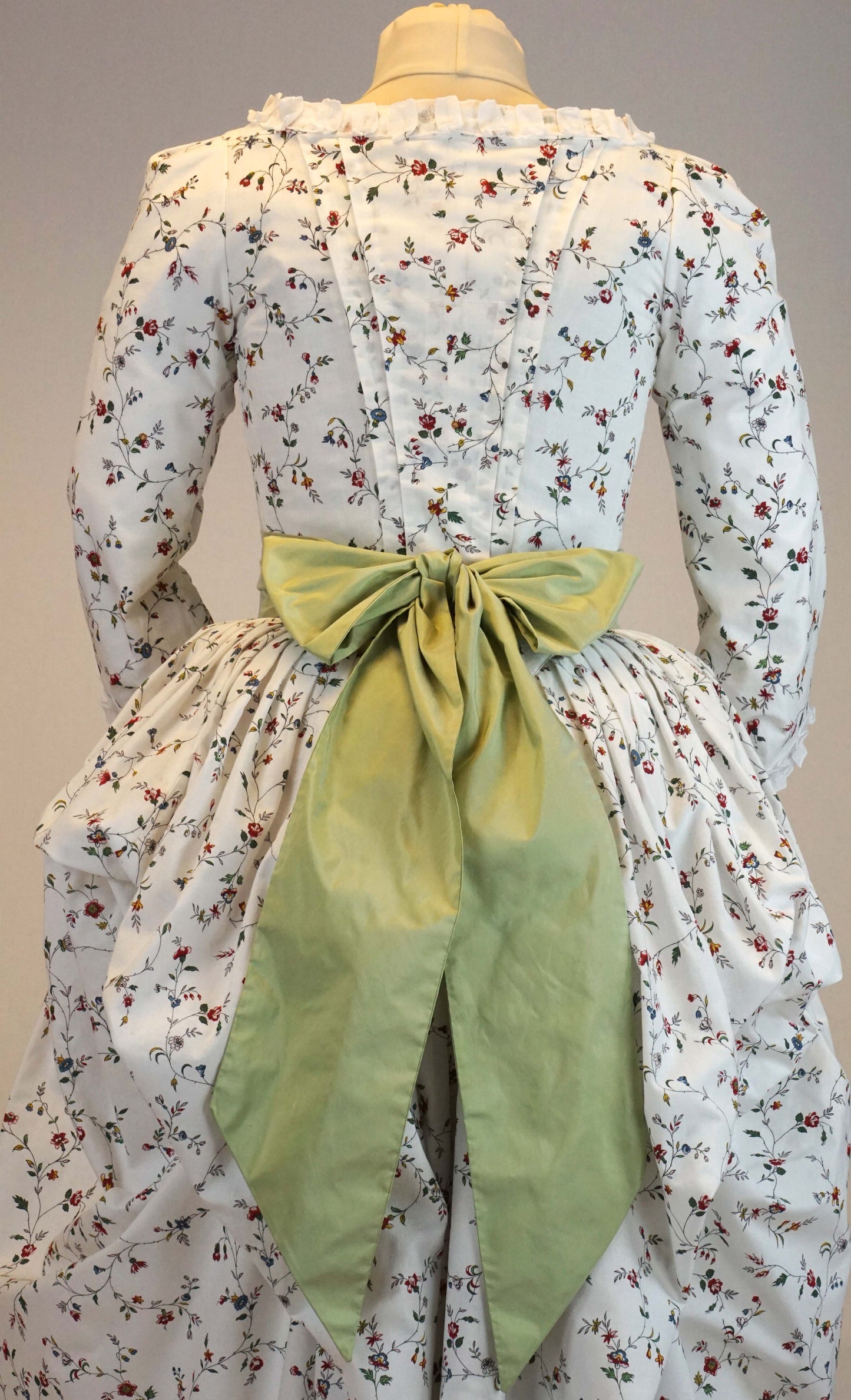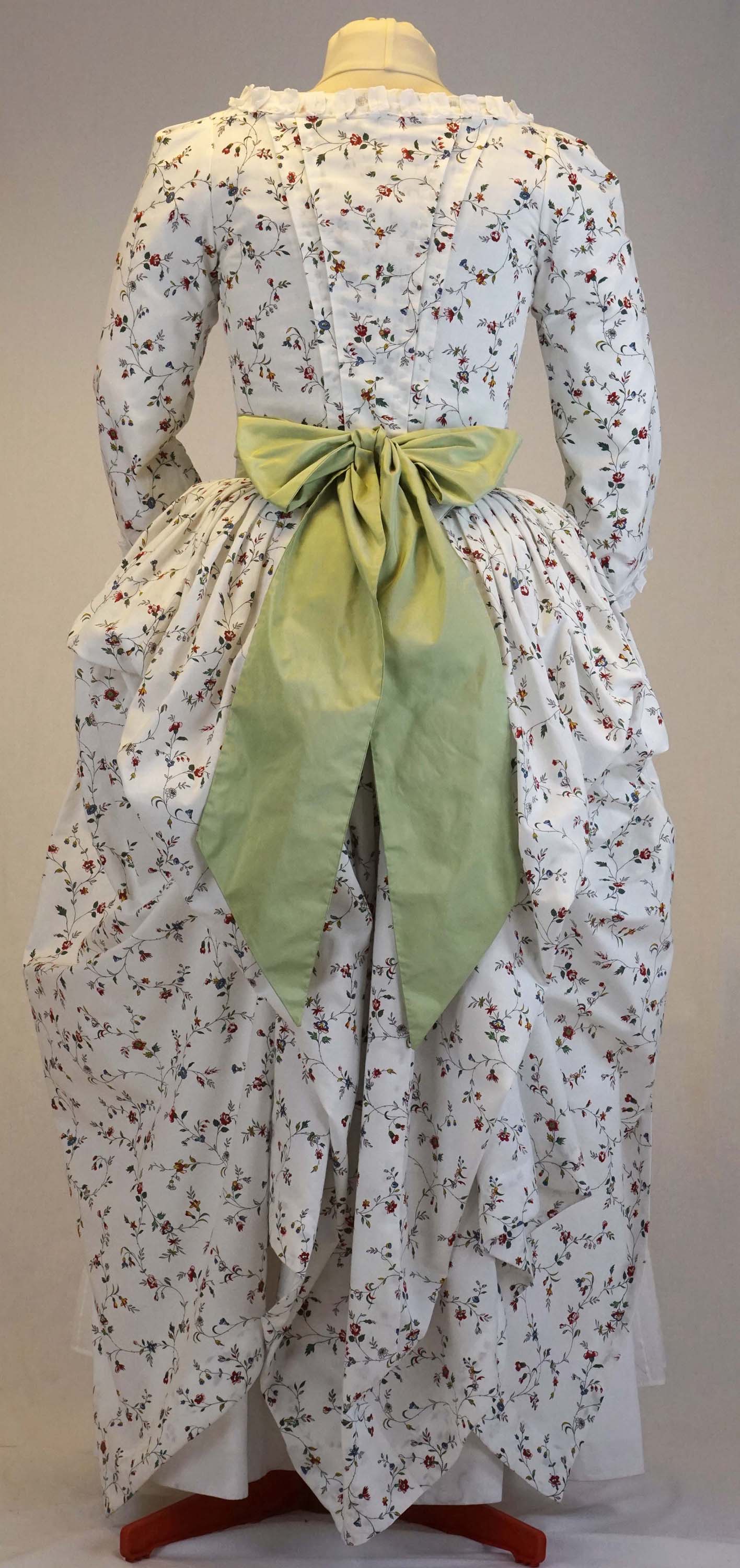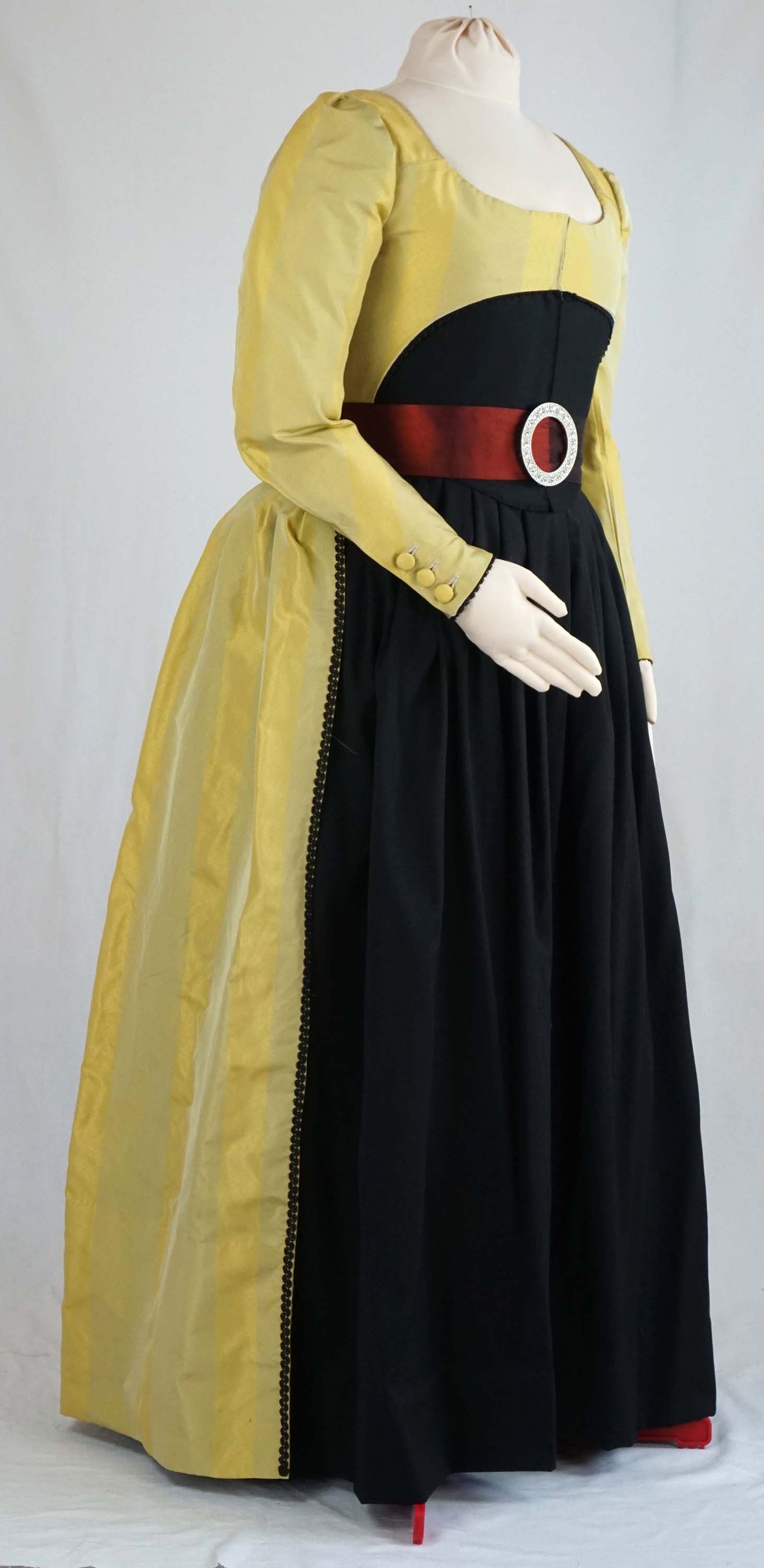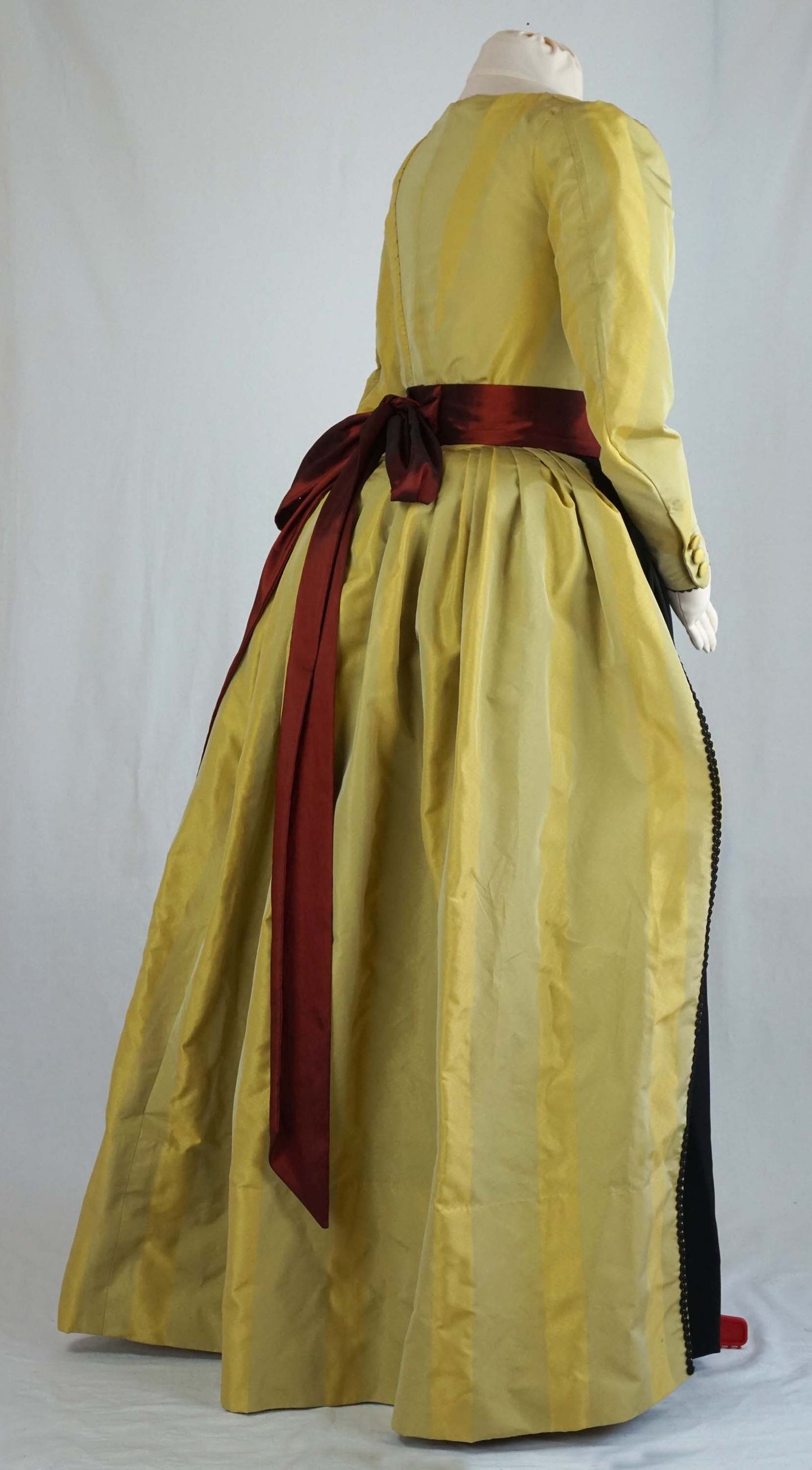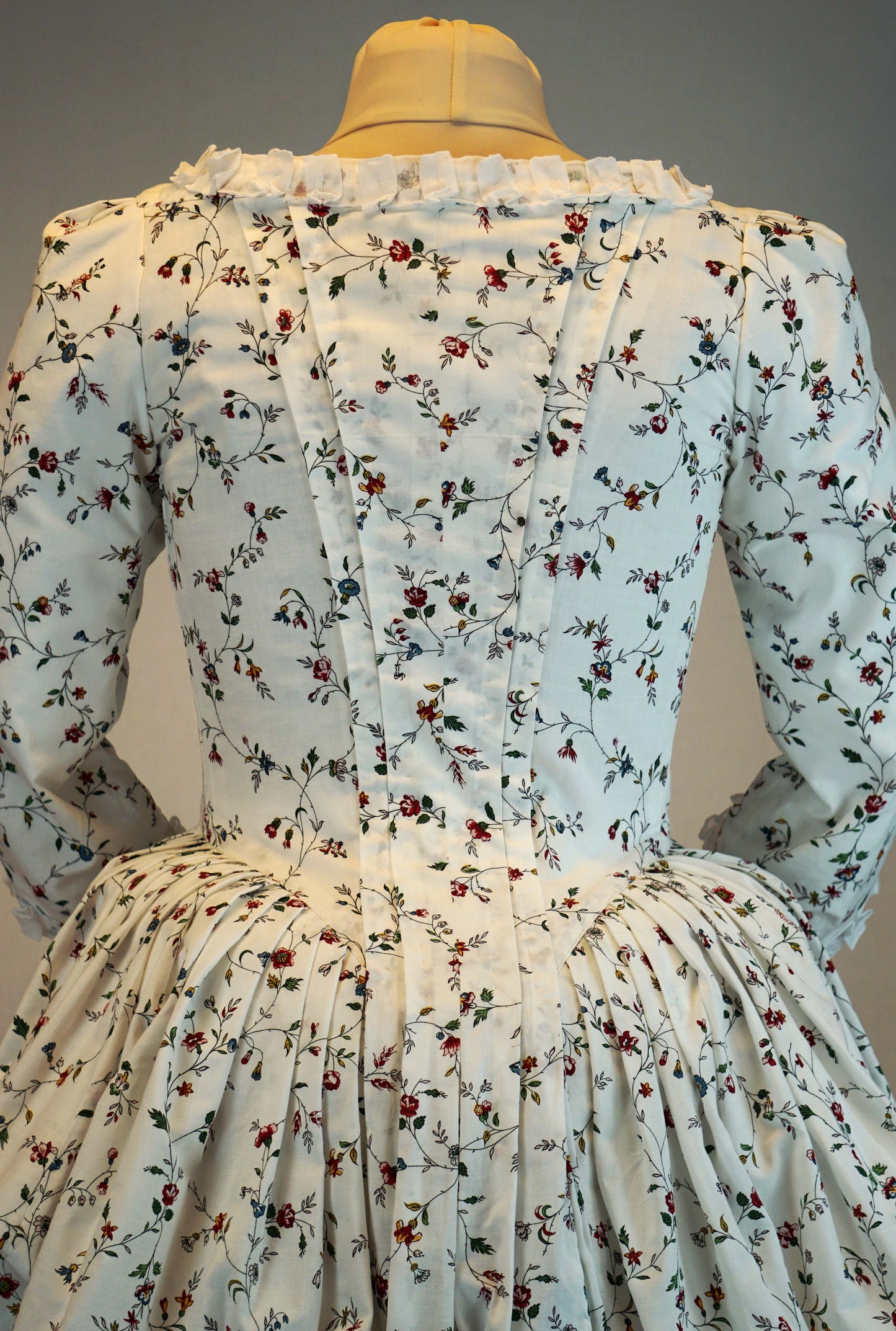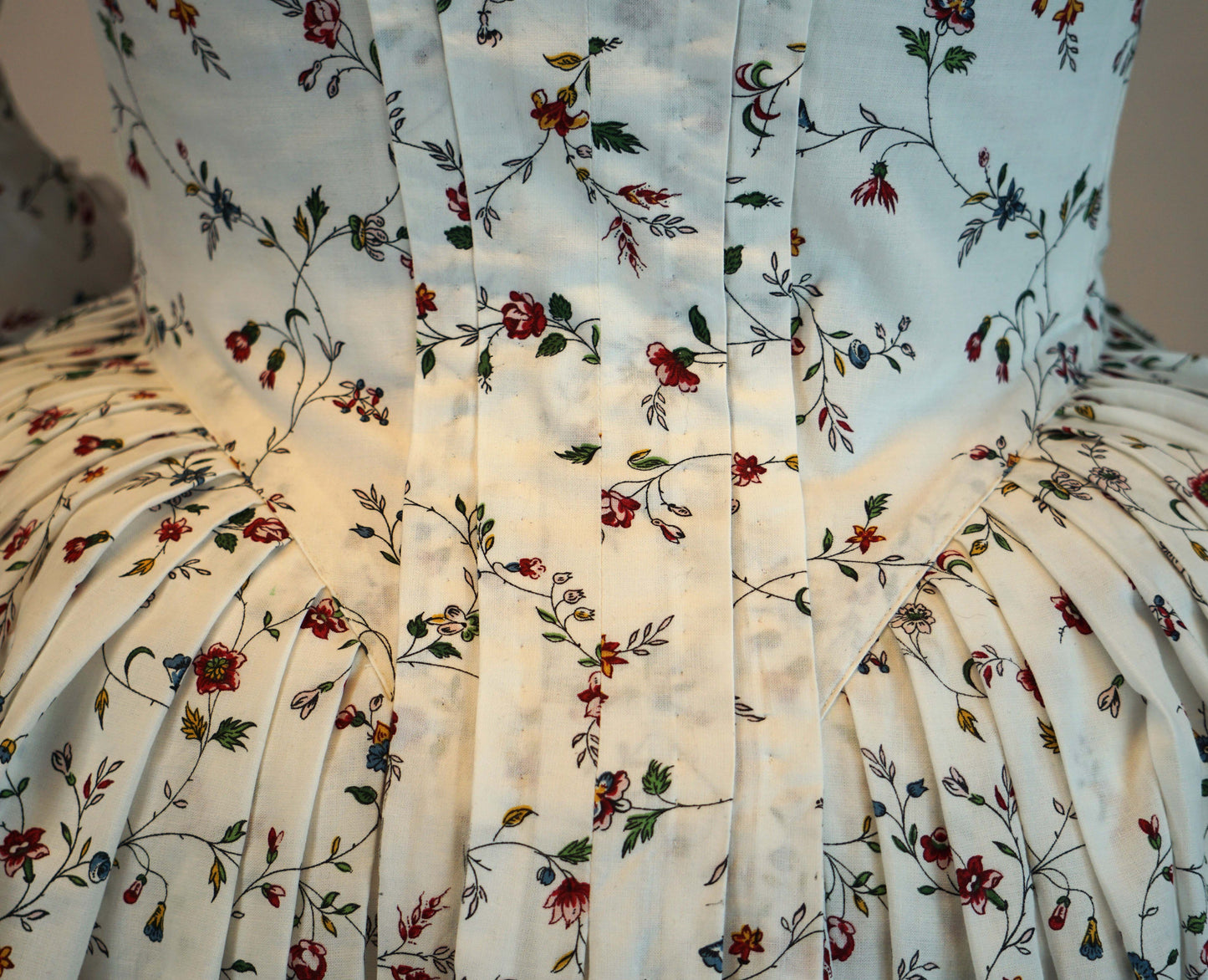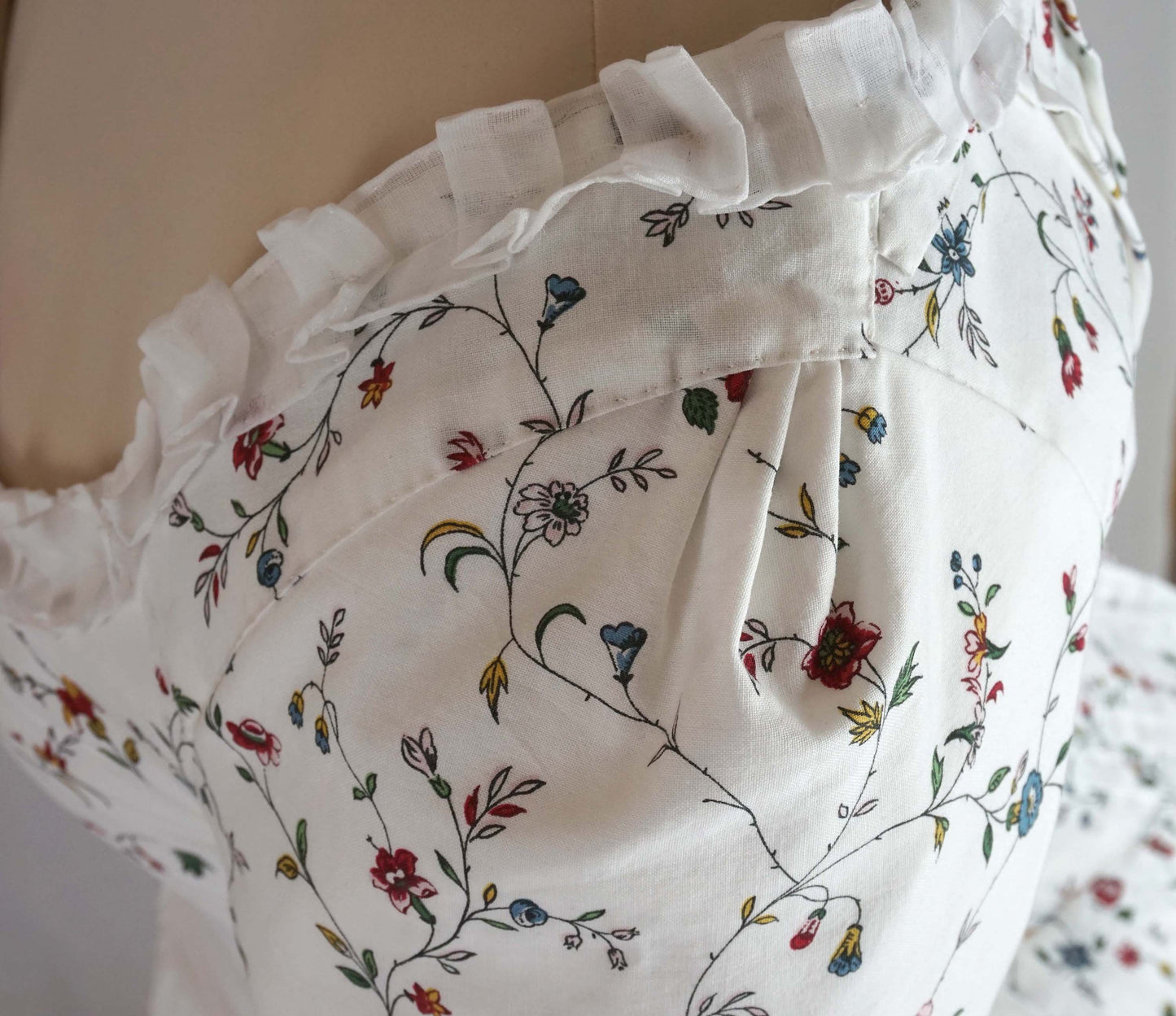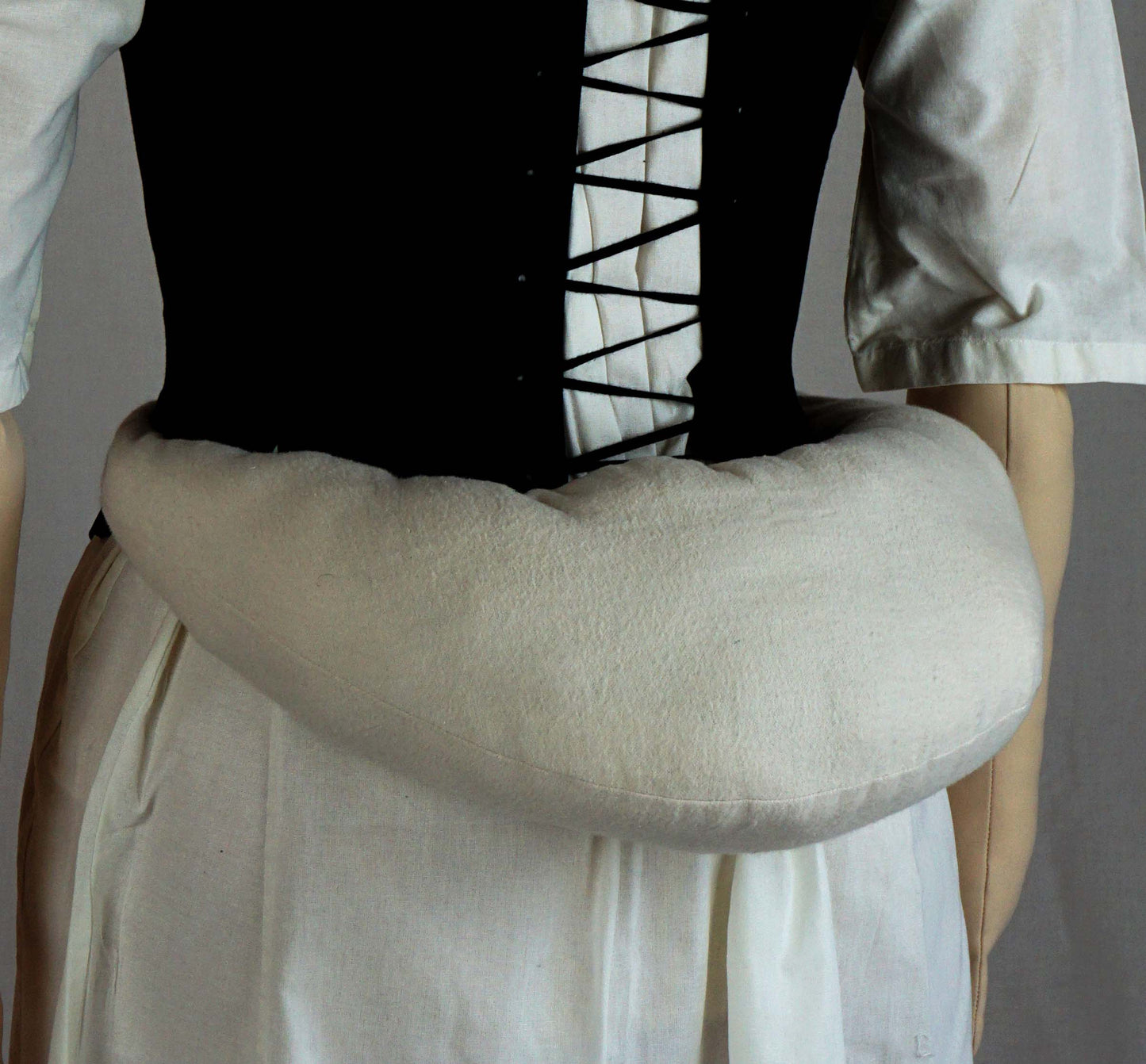 #0519 Rokoko Kleid Robe a la Anglaise 1770-90 mit zwei Ärmelvarianten, Cutaway Front und Po-Kissen Schnittmuster Größe EU 34-56 PDF Download
Noch habe ich den Schnitt aus Zeitgründen nicht ausprobieren können. Freue mich aber schon auf das Projekt. Beschreibung ist perfekt, das Kleid wird garantiert gelingen.
#0419 rococo dress Redingote around 1780
I have printed out the PDF and I am still taping it together. The directions seem to be fairly straight forward. I look forward to finishing this outfit for an event in November.