Regular price
Sale price
$6.50 USD
Unit price
per
Sale
Sold out
Share
This is a DIGITAL sewing pattern for a fine muslin dress about 1805-10.

Please scroll down for yardage and pattern information.

The bodice is gathered with drawstrings at the front and is closed in the back. The short sleeves are slightly puffed. The skirt can be sewn with or without a train, the width of the skirt is spread evenly all around the waist.

The sleeveless spencer in contrasting colors is worn over the dress. You can add a train to get a sleeveless open robe.

Fitted to be worn over stays or a corset.

→→WHAT YOU RECEIVE←←
This is a DIGITAL pattern (PDF), you can download both size ranges and languages after payment has been confirmed.
The pattern comes with detailed and illustrated sewing instructions in English and German. It is a multi-size sewing pattern, you can choose between Sizes US 8-18 (EU 34-44) and Sizes US 20-30 (EU 46-56). A seam allowance of 5/8" (1,5cm) is included in my patterns.
The pattern is ready to be printed out on DIN A4 or US Letter. Format DIN A0 to be printed at a plotter / copy-shop comes with a second email at no additional costs.

→→HOW MANY PATTERN PAGES TO PRINT←←
The sewing pattern itself consists of:
Size US 8-18 (EU 34-44): 24 pages A4/US letter or 1 1/2 A0
Size US 20-30 (EU 46-56): 30 pages A4/US letter or 2 A0

→→PATTERN INFORMATION←←

Recommended fabric:
Dress: lightweight cotton fabrics like cotton lawn or muslin
Lining dress: Cotton organdy
Spencer: silk taffeta or satin, middleweight cotton fabric
Lining Spencer: linen fabric

Fabric required:

US 8-18 (EU 34-44):
Dress:3.3yds. (3m) with a width of 54" (140cm)
Dress lining: 0.5 yds. (0,4m) with a width of 54" (140cm)
Spencer: 0.6 yds. (0,5m) with a width of 54" (140cm) without train
2.2yds. (2m) with a width of 54" (140cm) with train
Spencer lining: 0.6yds (0,5m) with a width of 54" (140cm)
narrow cotton tape: 3yds. (3m)
hook and eyes: 2x

US 20-30 (EU 46-56):
Dress:3.8yds. (3,4m) with a width of 54" (140cm)
Dress lining: 0.5 yds. (0,4m) with a width of 54" (140cm)
Spencer: 0.6 yds. (0,5m) with a width of 54" (140cm) without train
2.3yds. (2,1m) with a width of 54" (140cm) with train
Spencer lining: 0.6yds (0,5m) with a width of 32" (80cm)
narrow cotton tape: 3yds. (3m)
hook and eyes: 2x
View full details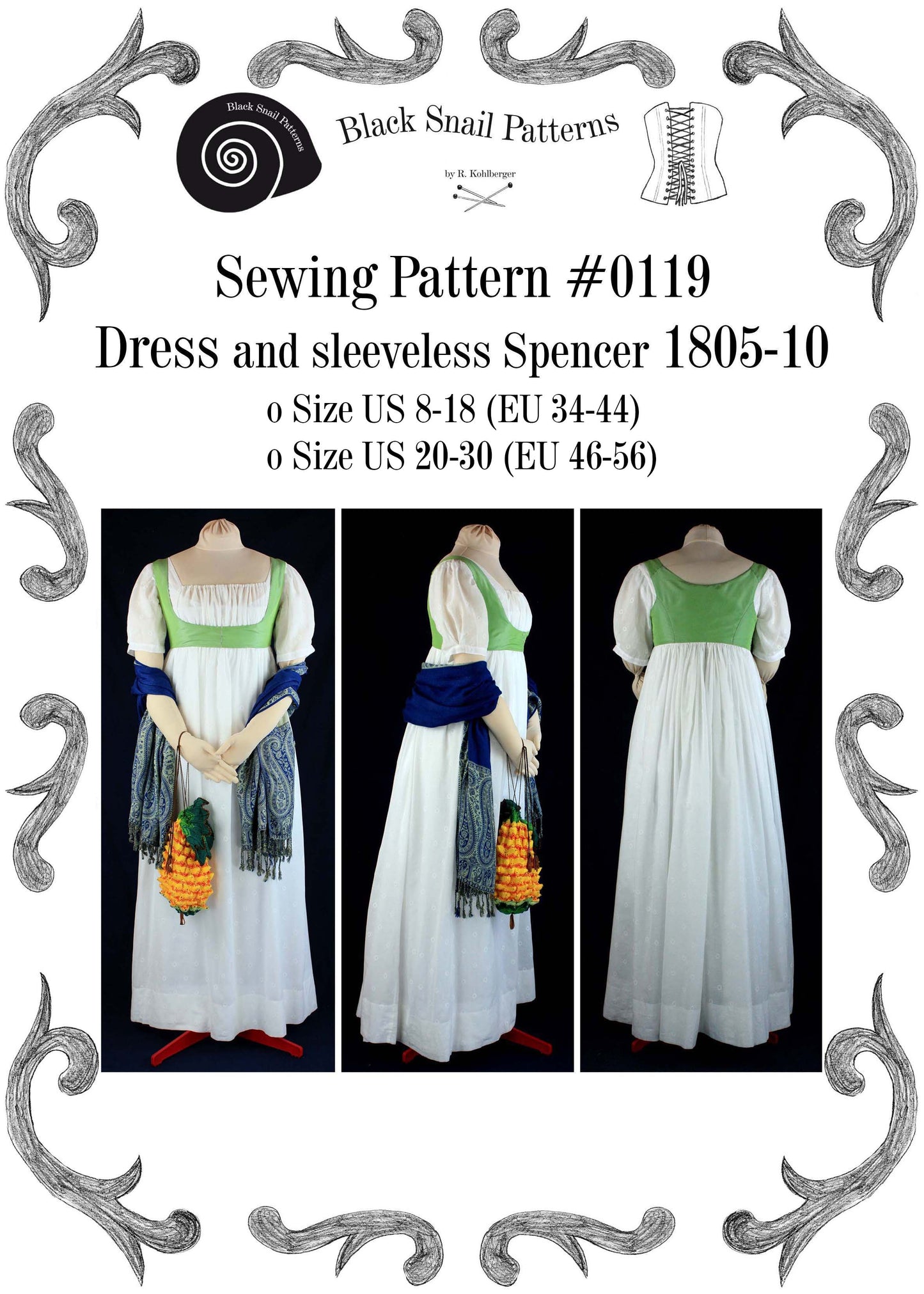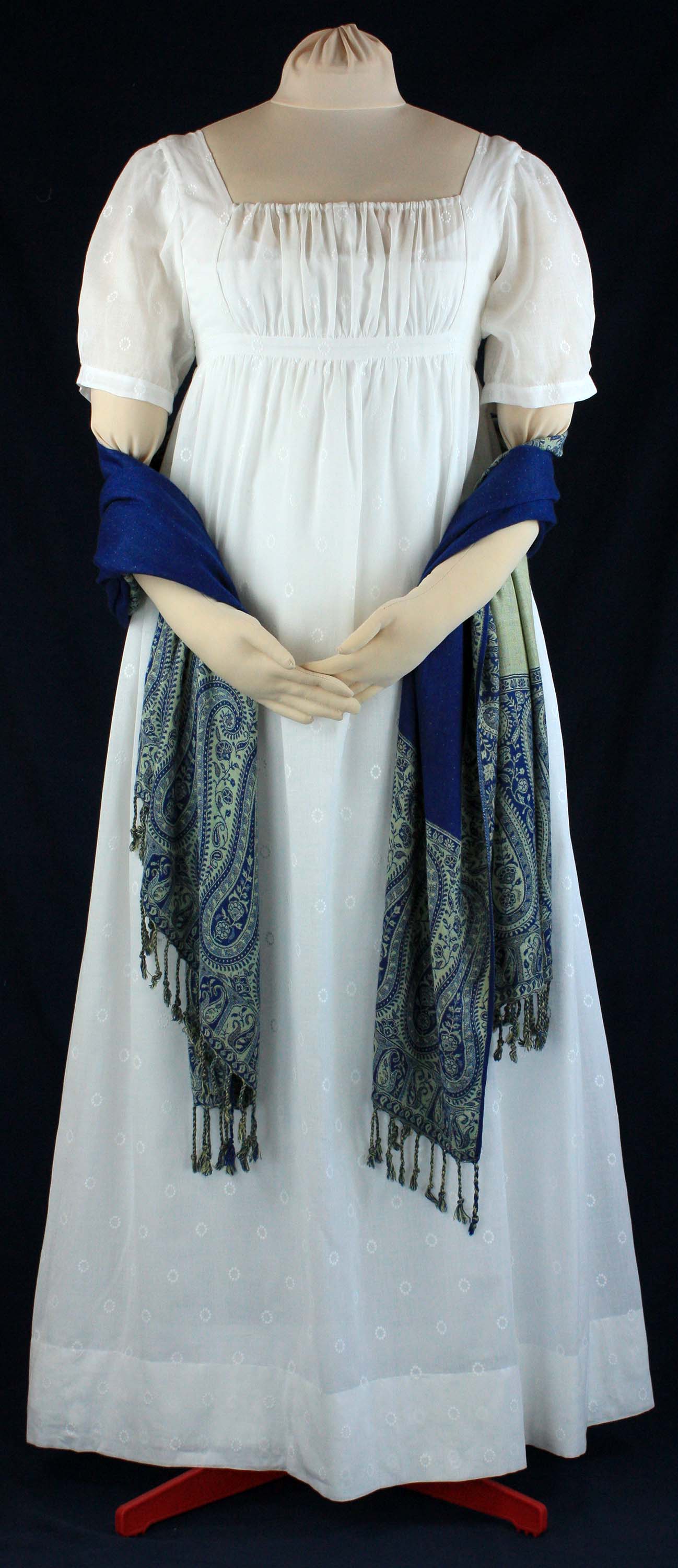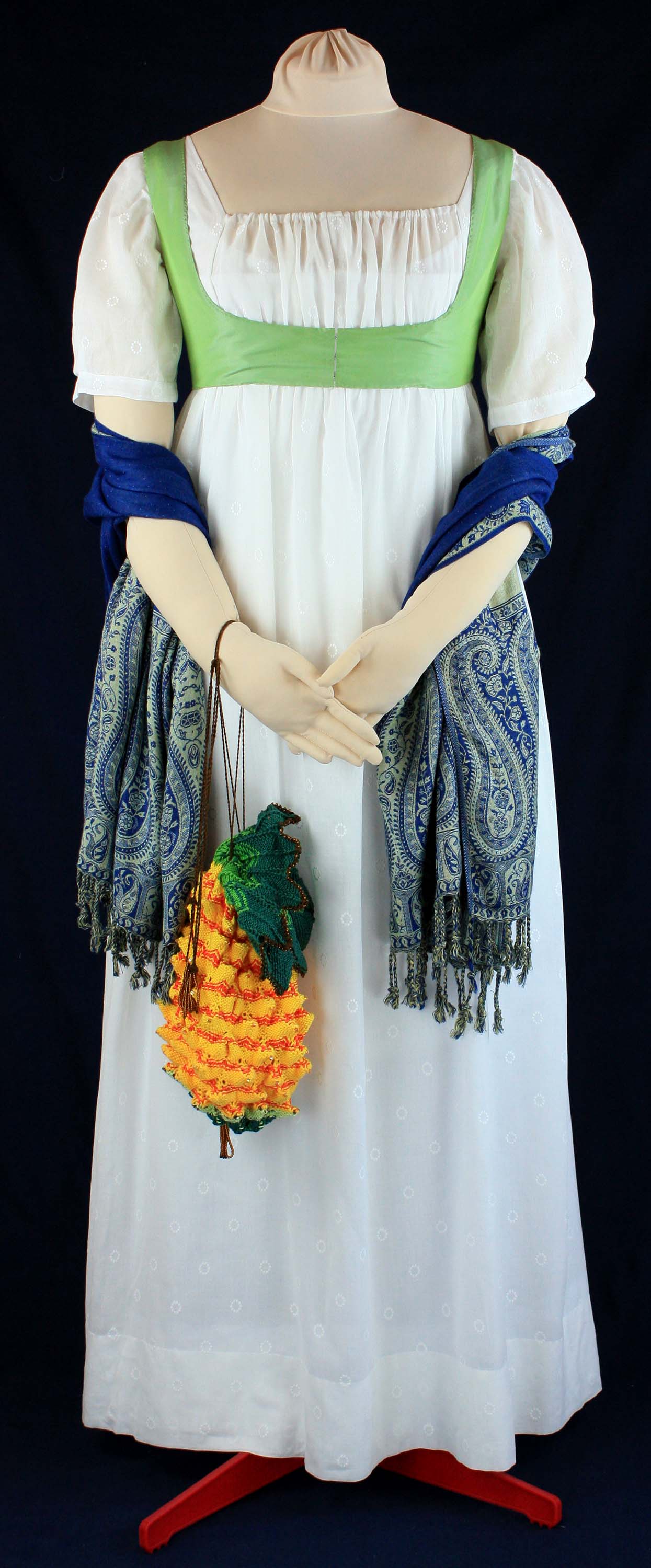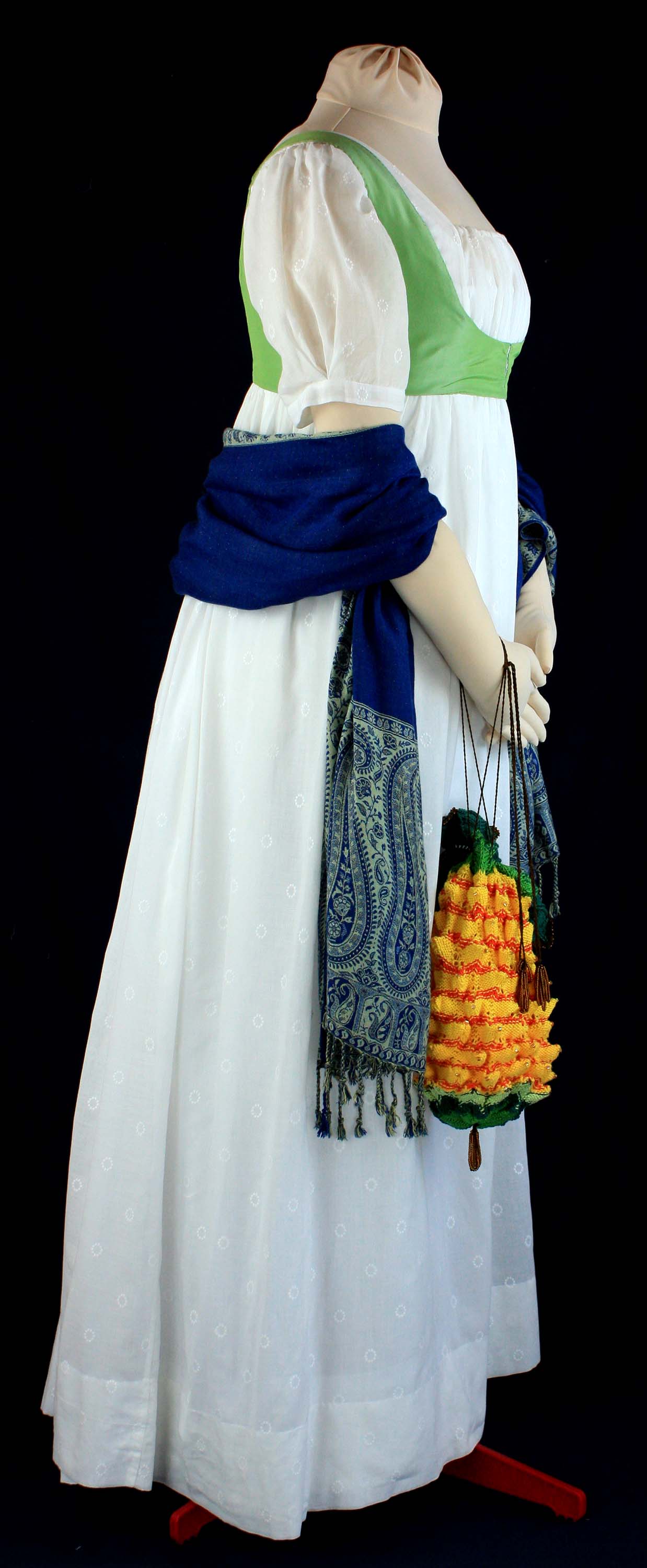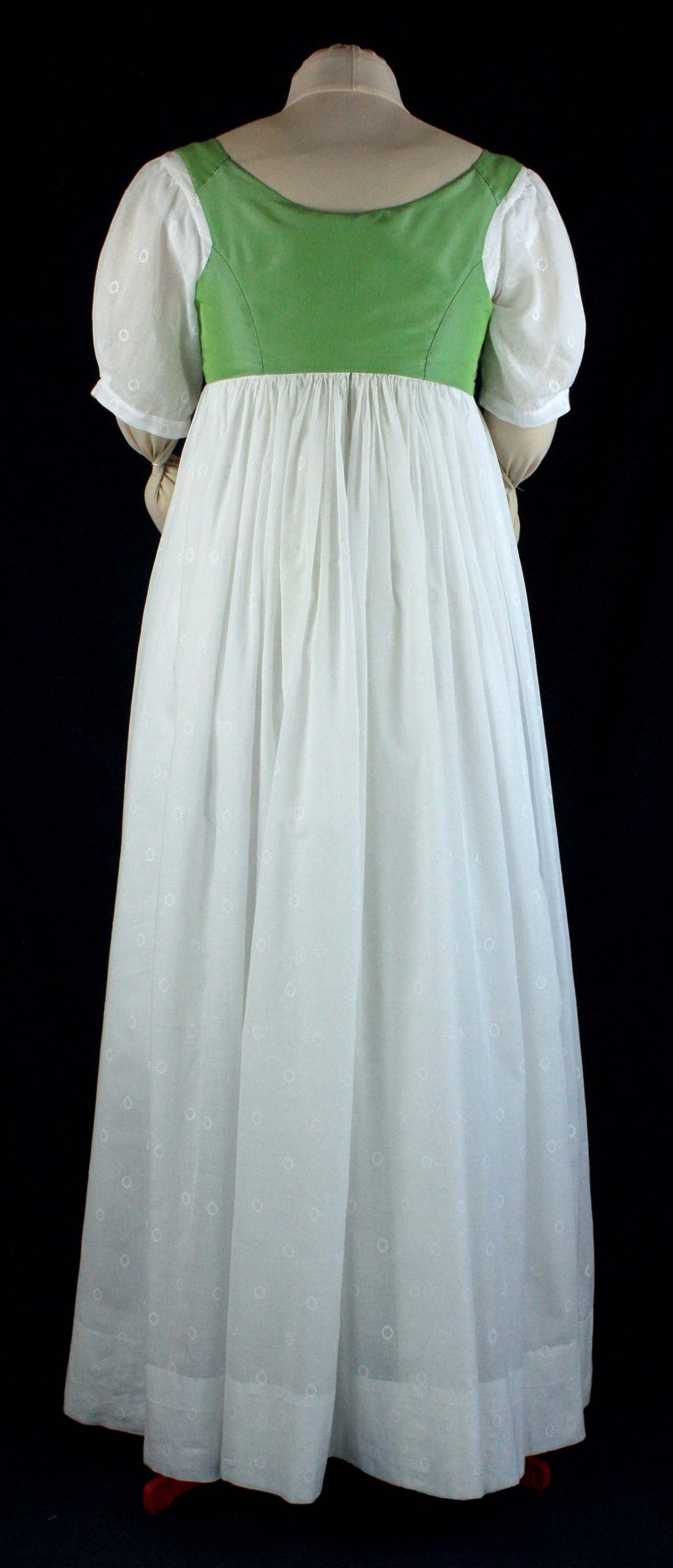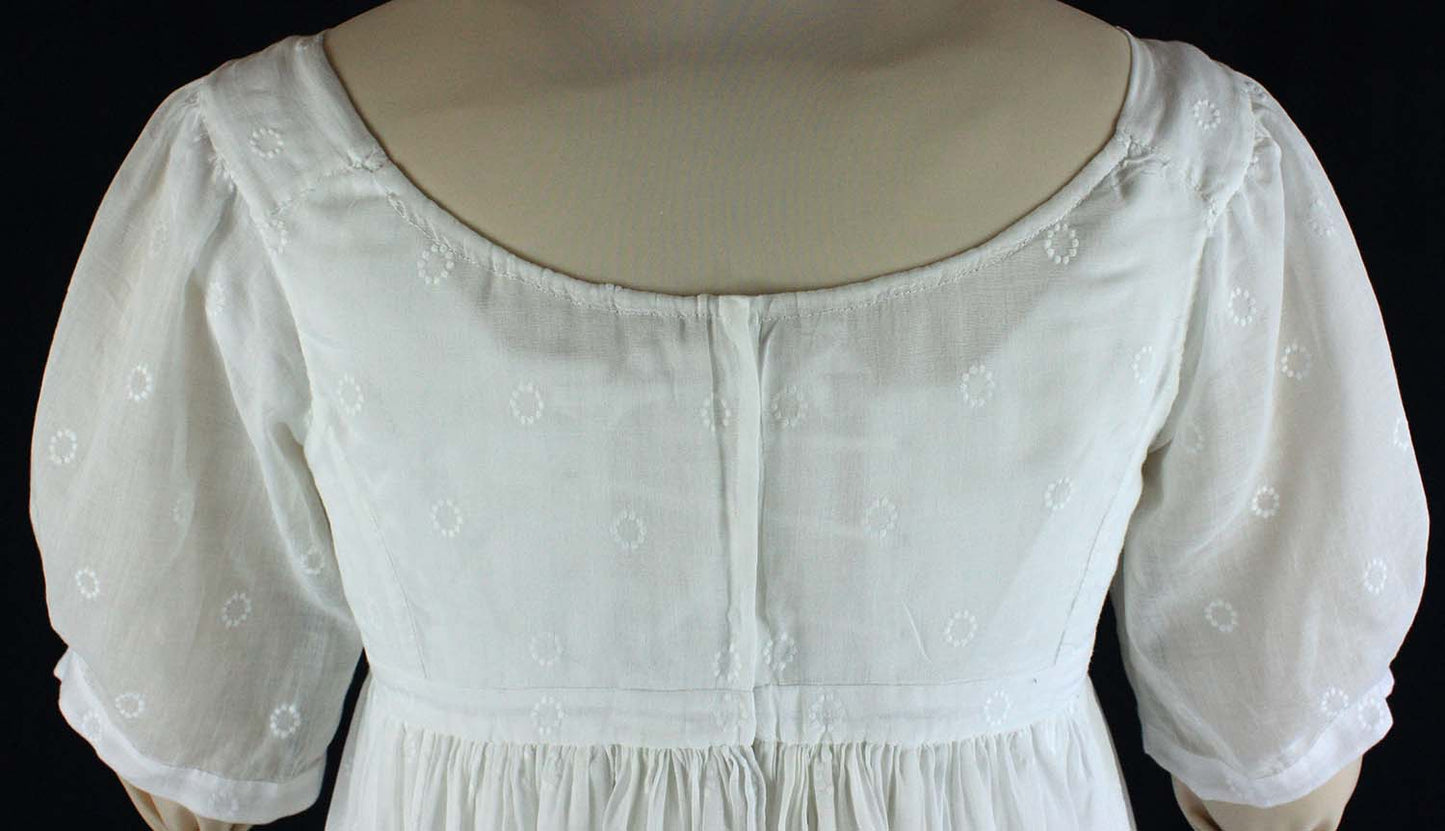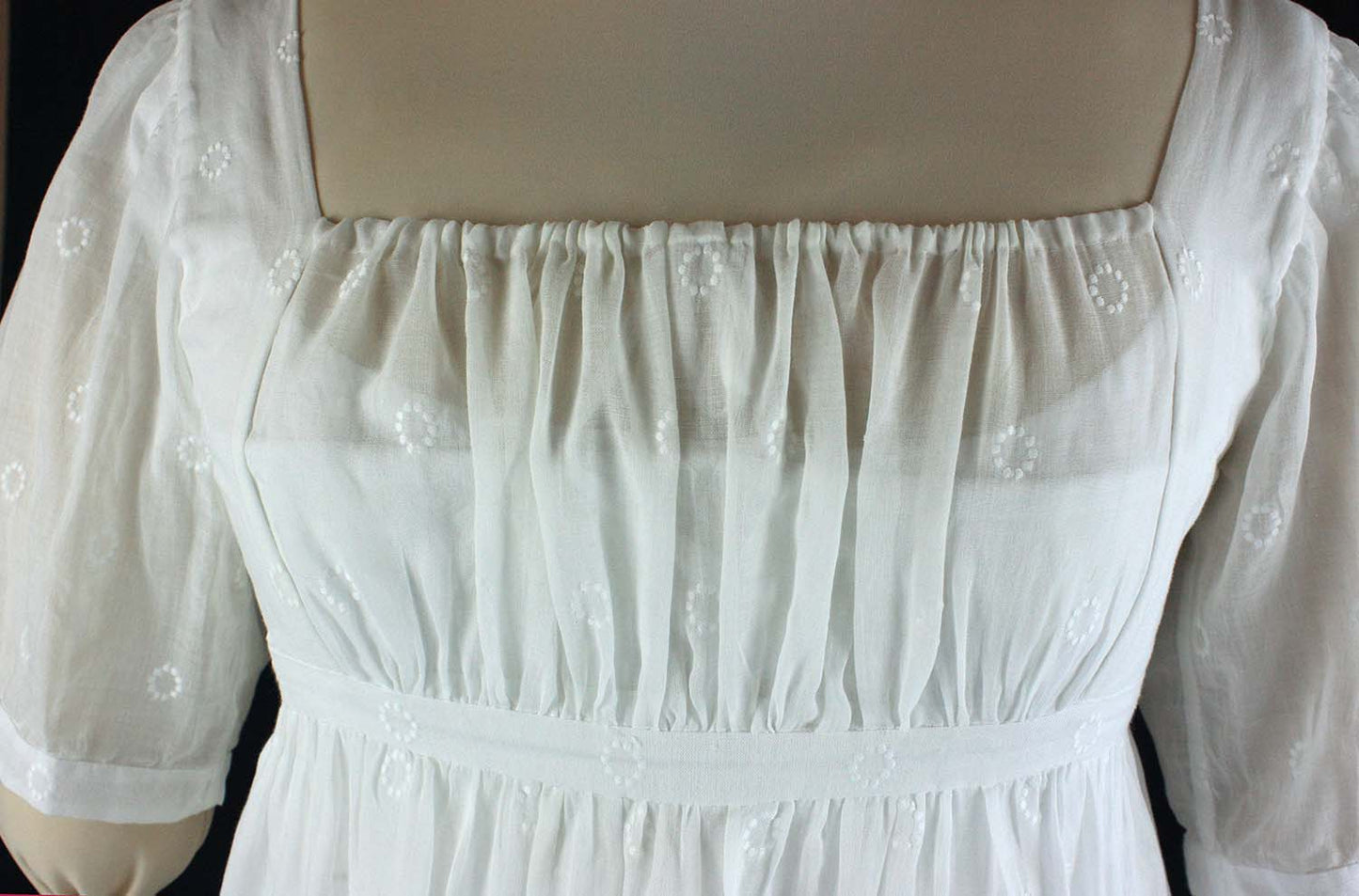 Empire Dress with Sleeveless Spencer
The pattern was easy to download and piece together. I am just getting ready to cut out the fabric and get started. I have read through the instructions and them seem to be easy to follow. I am an experienced sewer but even if I was not I do believe anyone could follow the instructions and end up with a beautiful dress.
#0119 Empire Kleid mit ärmellosem Spencer 1805 bis 1810 Schnittmuster Größe EU 34-56 PDF Download
Love it!
This is exactly what I was looking for. I will make many versions of this dress.