Regular price
Sale price
$5.50 USD
Unit price
per
Sale
Sold out
Share
This is a digital sewing pattern for a Fan-Skirt or Umbrella Skirt around 1890.

The Fan-Skirt or Umbrella Skirt became fashionable around 1890. The simple but versatile cut, features a narrow waistline, flaring out at the hem keeping the balance with the gigot sleeves, fashionable at that time.
Skirts were kept simple, to build a contrast with the rich decorated waists.
The hem was supported with an extra layer of buckram or other stiff fabrics, cut on the same shape like the hem, or a straight strip pleated into shape.

The skirt is fitted around the hips with darts and has a deep box pleat at the center back, hiding the placket. Pockets at the side seams can be made optional.
The skirt pattern is suitable as well for day dress as for trained evening dresses. Consider more yardage for a trained skirts and using striped fabrics – see cutting information.
Firmly woven and heavy fabrics optionally can be sewn as single layer. Flatline light and soft fabrics like taffeta or sateen at least with a medium weight cotton fabric.

To save time and money sticking lots of sheets together, the pattern of the back part comes shortened.

Many of my customers made shortened versions of this skirt for everyday wear.

The skirt can be worn with or without a corset.

Also suitable for steampunk costumes.

→→WHAT YOU RECEIVE←←
This is a DIGITAL pattern (PDF), you can download both size ranges and languages after payment has been confirmed.
The pattern comes with detailed and illustrated sewing instructions in English and German. It is a multi-size sewing pattern, you can choose between Sizes US 8-18 (EU 34-44) and Sizes US 20-30 (EU 46-56). A seam allowance of 5/8" (1,5cm) is included in my patterns.
The pattern is ready to be printed out on DIN A4 or US Letter. Format DIN A0 to be printed at a plotter / copy-shop comes with a second email at no additional costs.

→→HOW MANY PATTERN PAGES TO PRINT←←
The sewing pattern itself consists of:
Size US 8-18 (EU 34-44): 30 pages A4/US letter or 1 1/2 A0
Size US 20-30 (EU 46-56): 32 pages A4/US letter or 1 A0

→→PATTERN INFORMATION←←
Recommended fabrics:
Fashion fabric: (Silk-) taffeta or satin, sturdy fabrics, velvet
Lining (optional): light to midweight cotton fabrics
Hem interfacing: (hair) canvas, stiff linen fabrics, buckram


Yardage:

Size US 8-18 (EU 34-44):
Fashion fabric: 4.4 yds. 55" wide (4m 140cm wide)
With train (12" / 30cm): 5.7 yds. 55" wide (5,2m 140cm wide)
Lining: see fashion fabric
Hem interfacing: 1-2yds. (1-2m) depending on fabric width
Twill tape for hem and waistband: 6yds. 3/4" wide (6m 2m wide)
Hooks and eyes


Size US 20-30 (EU 46-56):
Fashion fabric: 4.4 yds. 55" wide (4m 140cm wide)
With train: 6yds. 55" wide (5,5m 140cm wide)
Lining: see fashion fabric
Hem interfacing: 1-2yds. (1-2m) depending on fabric width
Twill tape for hem and waistband: 7yds. 3/4" wide (6m 2m wide)
Hooks and eyes

Bustle pad:
Fashion fabric: 1 yd. 55" wide (4m 140cm wide)
Batting: 1 yd. 55" wide (4m 140cm wide)
Twill tape 3/8" (1cm) wide: 1yd. (1m)
View full details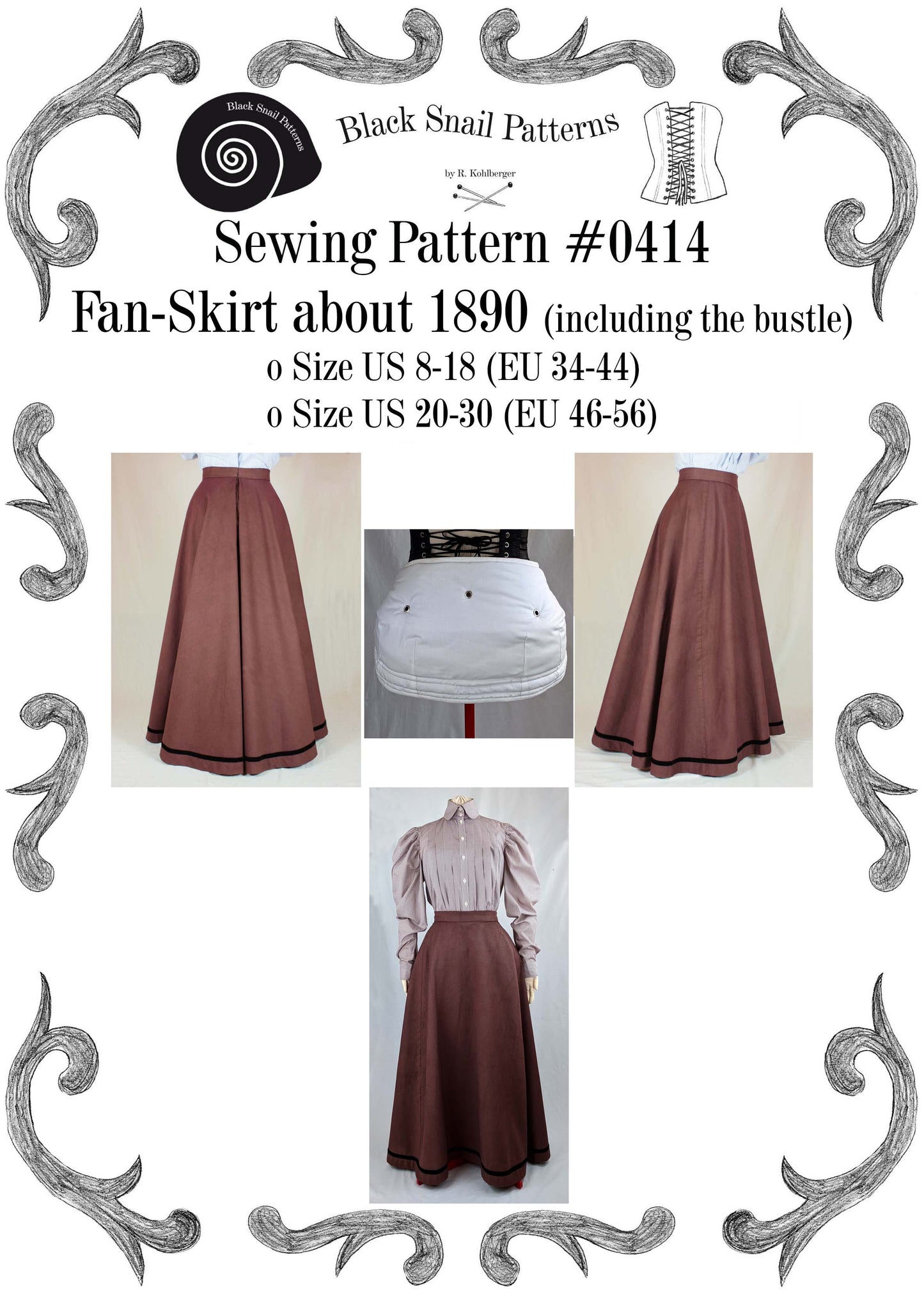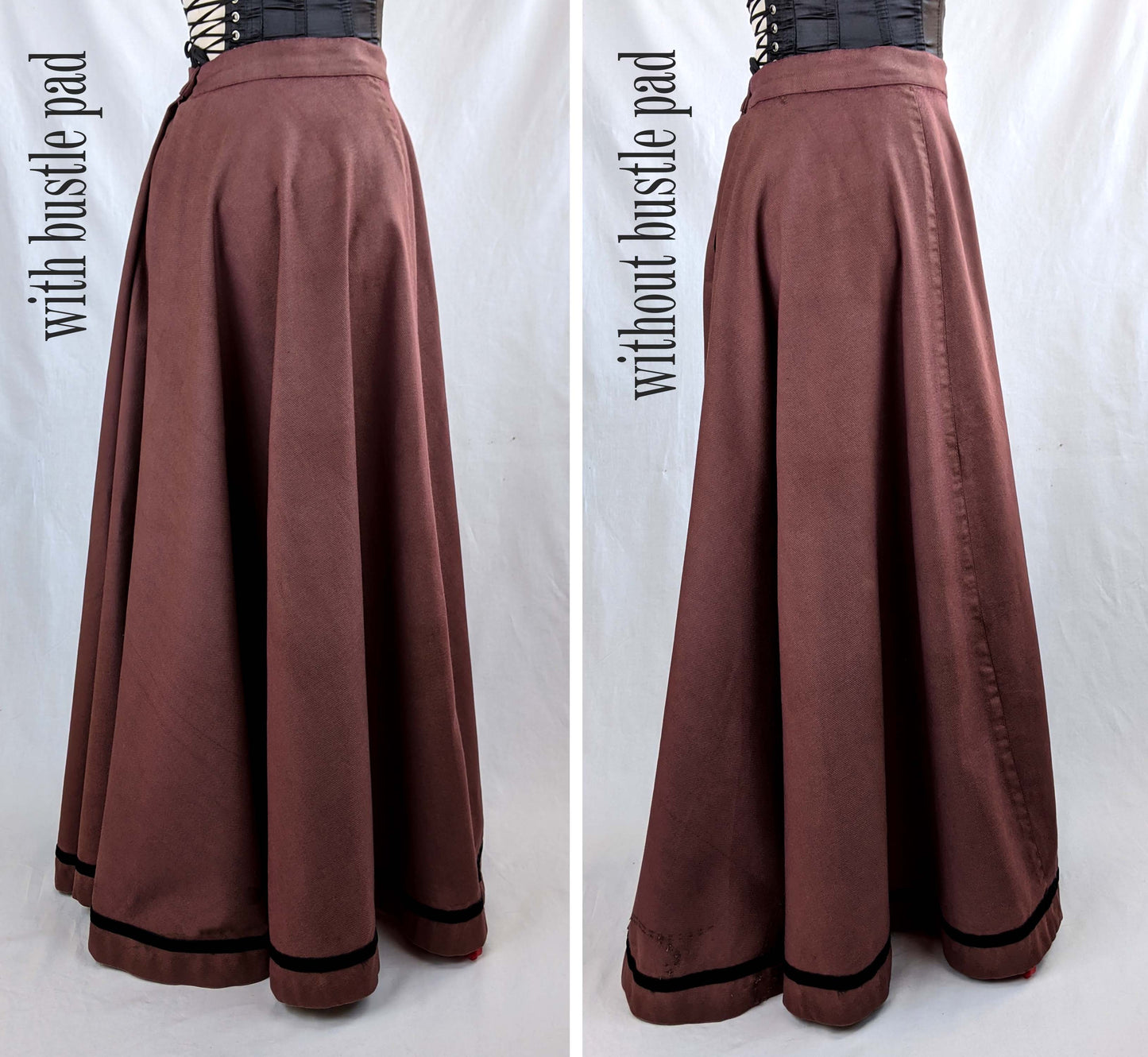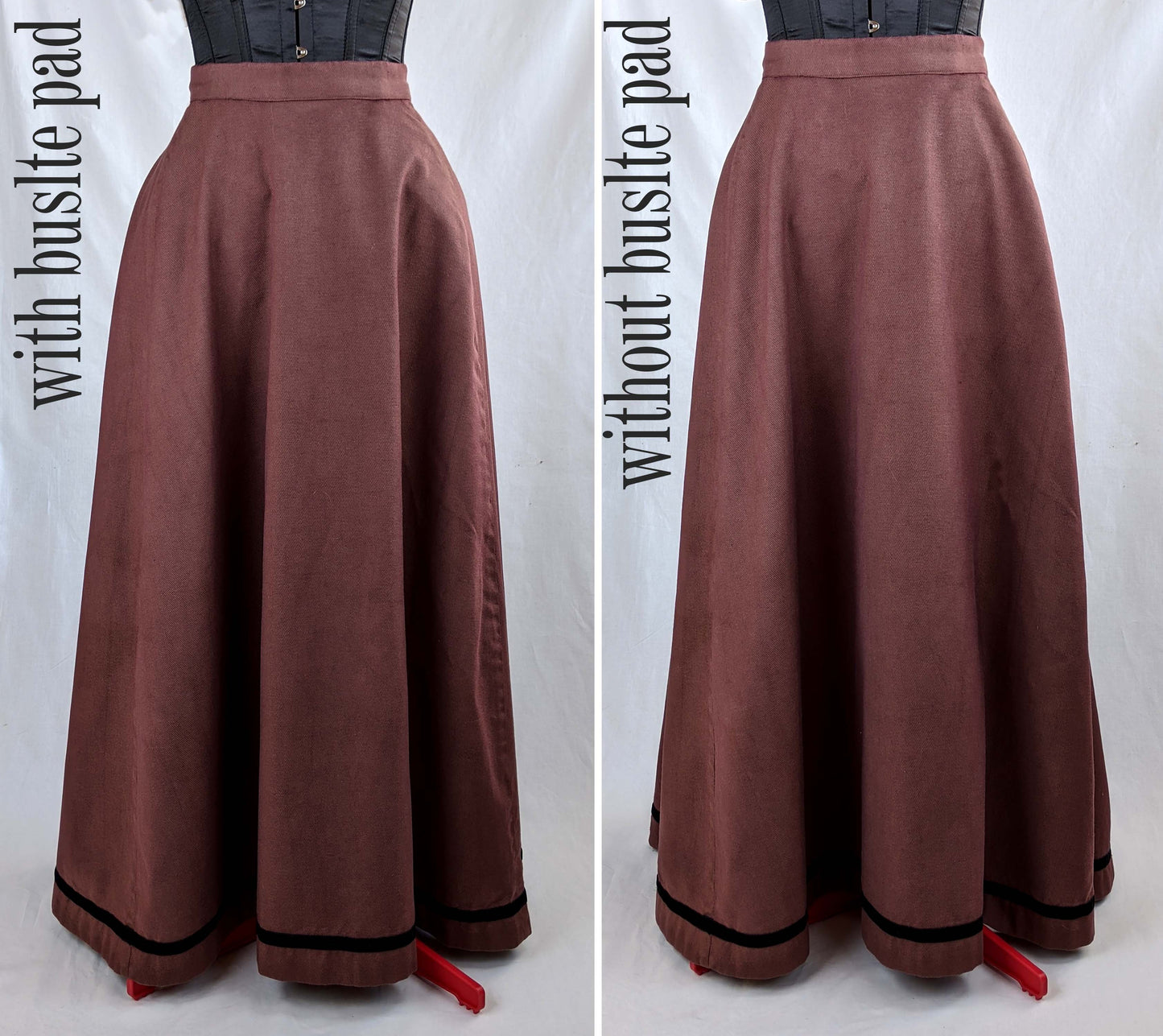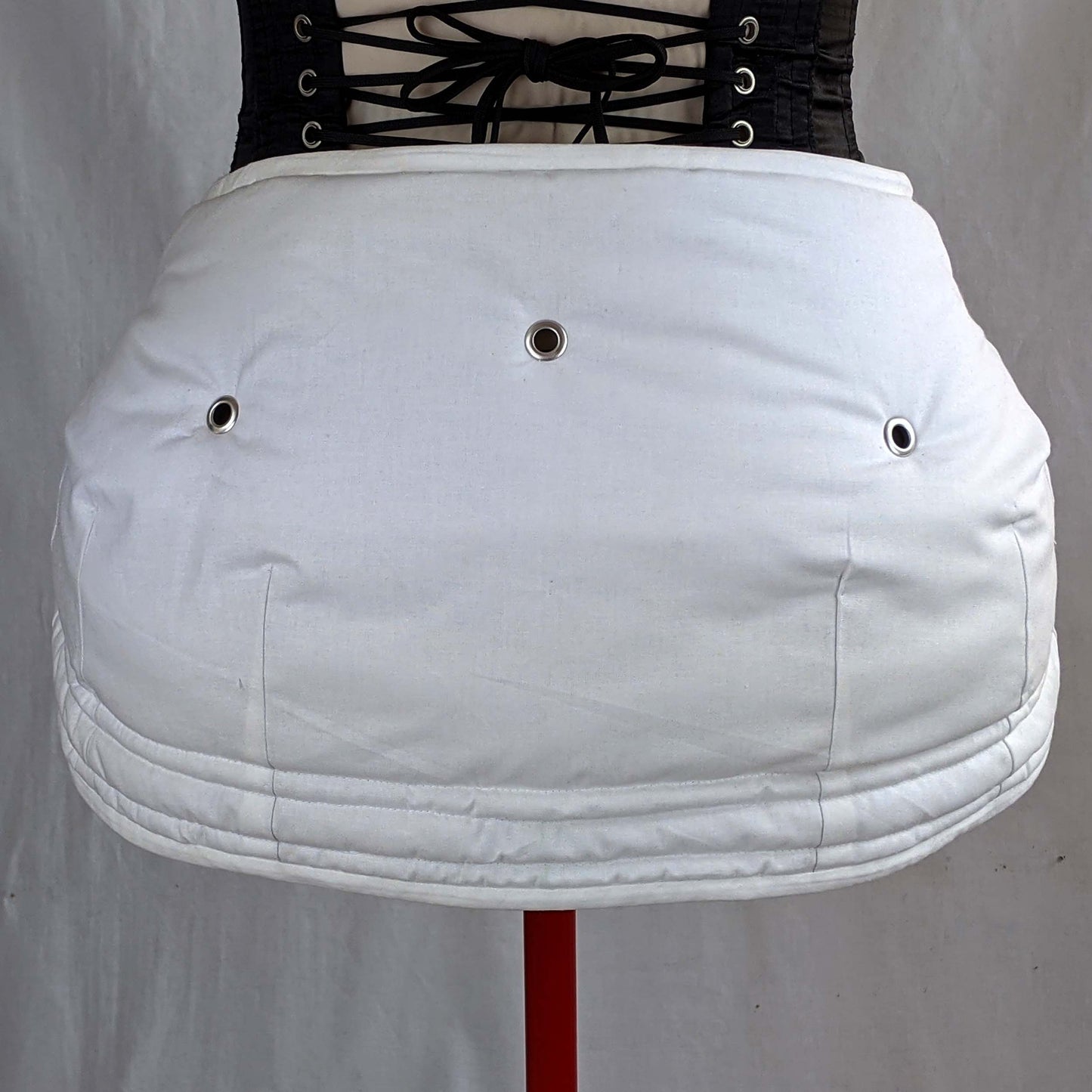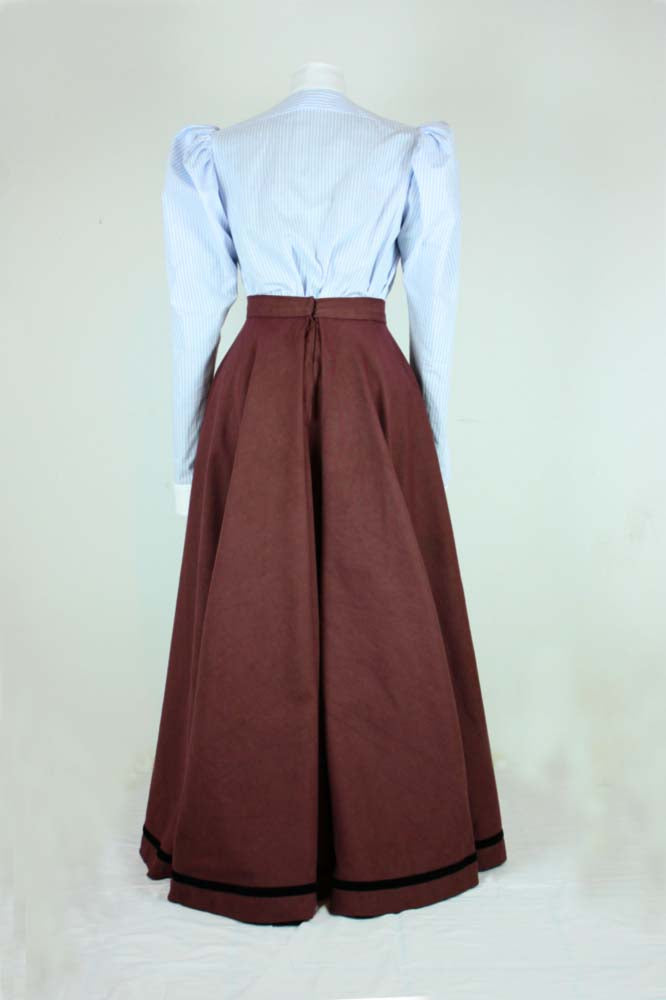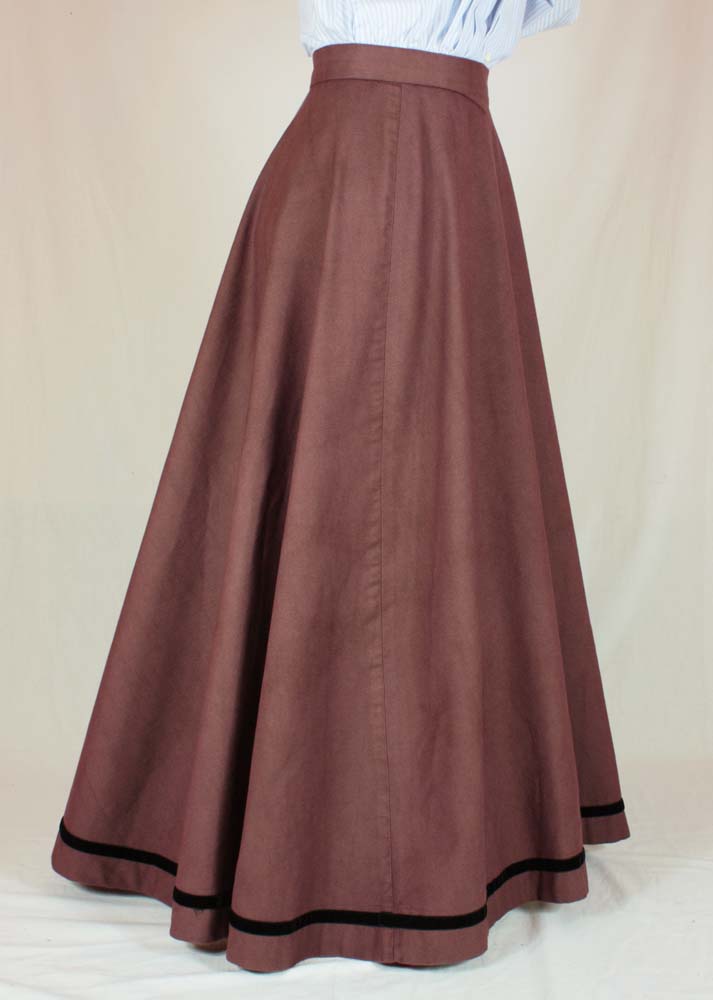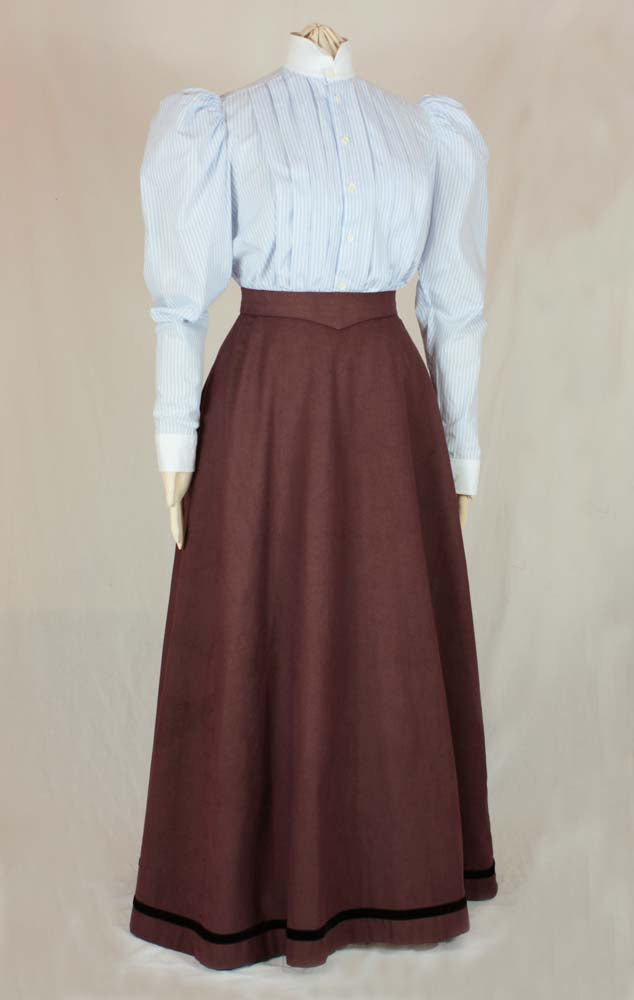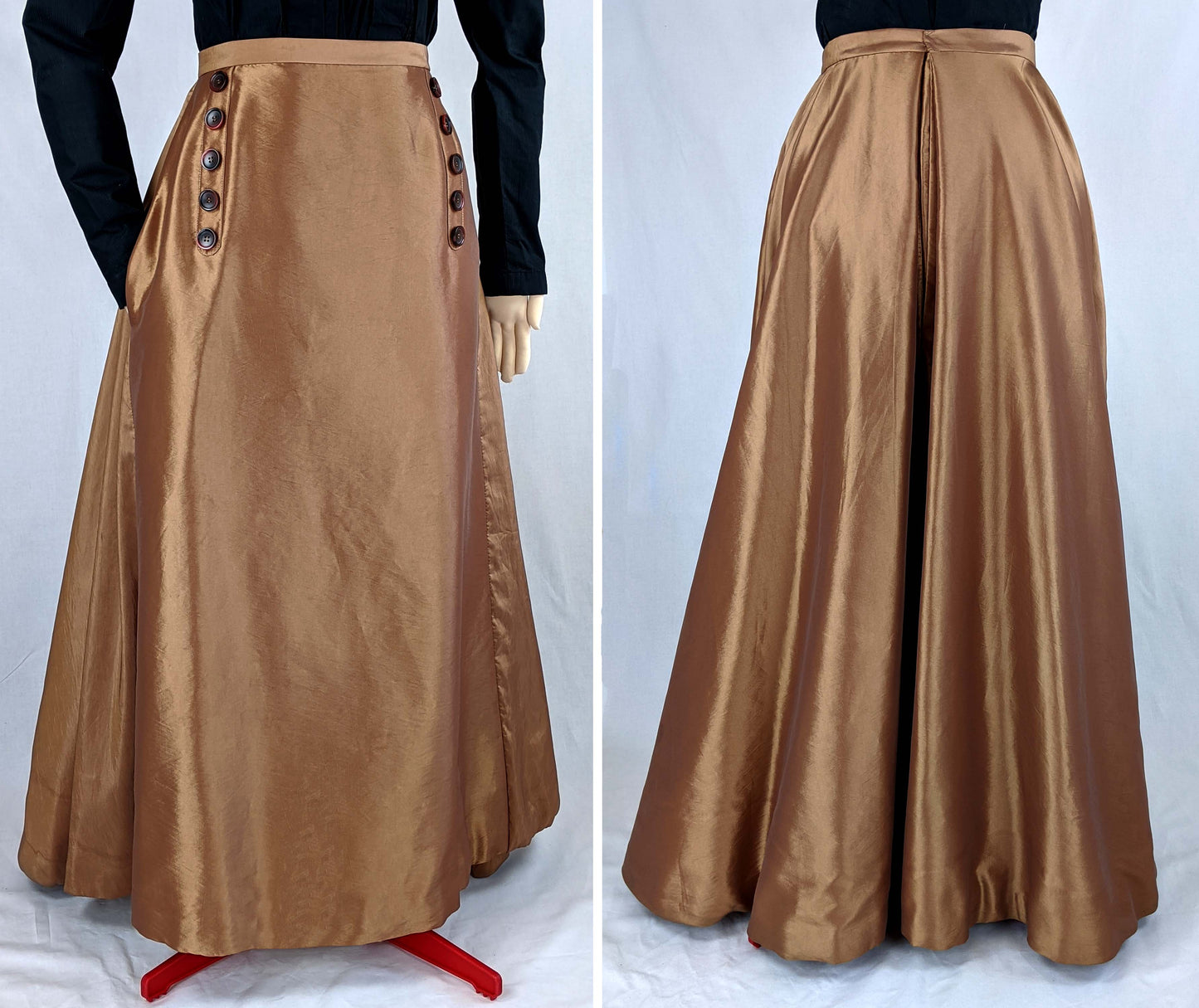 Excellent pattern, easy to download and print
This seller has some of the best historical reproduction garments available. Not only are the patterns well thought out and researched, but they are easy to download and print (provided your printer is in working order!) but the instructions are in two languages and are detailed.
I have only made a quick toile of this pattern, but I know that it will be a lovely and useful skirt to have in my wardrobe for historical evenings and for costumes for local theatre.
I love these patterns and no doubt I will return for more. The only slight problem is that it is only when I use this website for the patterns, that I receive a copy shop /A0 size pattern. If I buy the pattern from the Etsy shop, I only receive the home printer files.
I don't read German so cannot understand what's required here.
1890 Fan-Skirt
The pattern is easy to understand , the Black Snail Blog web site is brilliant for finding information on a variety of patterns. The skirt fits really well, not quite finished yet, I have already received the jacket pattern to go with the skirt.
Fan skirt
Easy pattern to print and put together. Very clear instructions.
#0414 Edwardianischer Rock (Fan-Skirt) um 1890 Schnittmuster Größe EU 34-56 PDF Download